Thursday, 24 May 2007 01:00
Loreto College Kenpo Karate Schools in Crumlin, Dublin, strengthened it ranks when long time student Garbhan Dillon graded successfully to the rank of 1st degree black belt after a rigorous examination in front of some of the top kenpoists in the country.
Delighted with his new rank, Dillon said that he took up the discipline in 1995 because of his keen interest in martial arts. He admits to "watching a lot of movies and TV series featuring martial arts" and added that he "had always wanted to be 'Duncan McCloud of the clan McCloud'. That's why I joined".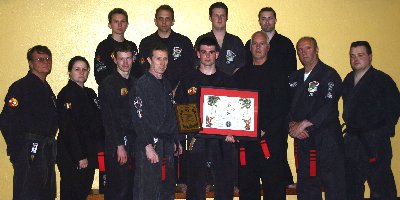 Last year, Dillon reached the semi finals of the International Kenpo Karate Championships hosted in Utrecht, Holland where he finished in a very credible fourth place. He later went on to win in the team forms division. A regular traveller with the Loreto club squad, Dillon has competed at events in Britain, the USA, the Channel Islands and Holland.

Alan Corrigan, senior instructor at Loreto College, said: "The club is very proud of Garbhan's achievement as the black belt rank requires a lot of hard work and sheer determination. Garbhan has been with us for many years and has worked extremely hard to get his latest rank." Praise was also given from other members of the grading panel with long time Loreto instructor Dermot O'Reilly adding that, "not only did Garbhan rise to the challenge and standard, but he has continually impressed everyone with his discipline and focus throughout his years at the club."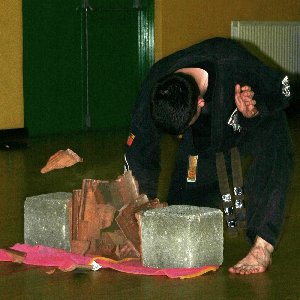 During his examination Dillon demonstrated to the American Kenpo International (AKI) grading panel his aptitude of Ed Parker's system at many levels, including all the required sets, forms and techniques. The final part of the test was freestyle sparring where Dillon had a number of consecutive bouts against single and double attackers. Lastly he executed a "power break" on a number of roof tiles.
The panel of examiners on the night included a host of instructors from Loreto College and AKI European directors, Shay Paget and Barney Coleman, who on behalf of the European President Maurice Mahon commended Dillon on his achievement and continued progress in the art. In addition to his regular training at Loreto College, Dillon has continued to play Gaelic football since the age of nine and has, in his time, played in Croke Park and won the school finals.