Saturday, 23 August 2008 00:00
On behalf of Loreto College Kenpo Karate, I.S.K.K. Firhouse and High Street Kenpo (members of American Kenpo International), we would like to inform you of our upcoming seminar with 8th Degree Master of American Kenpo, Mr Paul Dye. Mr Dye will be conducting a 2-Day seminar on Saturday 23rd & Sunday 24th of August 2008. The seminar will be held at the Trinity College Sports Centre on Pearse Street.
The aim is to bring together practitioners from both Kenpo and all other Arts in a learning environment that we may all use to develop further exchanges of information and friendship. The seminar is open to all grades and systems and is guaranteed to be a learning experience for all.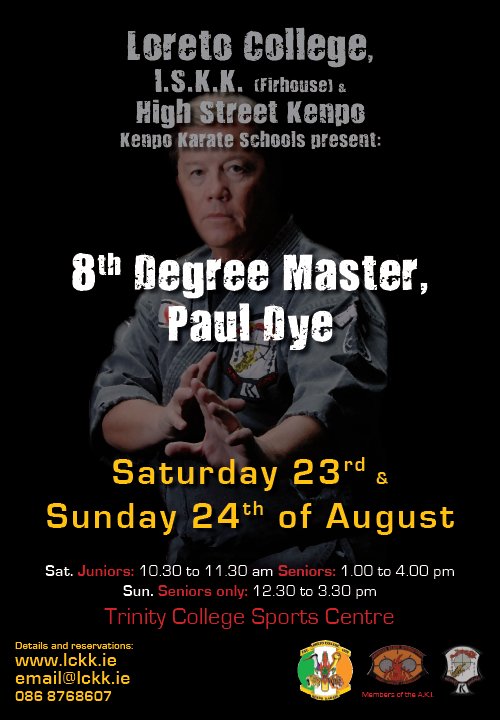 Rate
One Day
Two Days
Standard Price
(After 10th August)
€35
€60
Pre-book Price
(Before 10th August)
€30
€55
Junior Price
(For Jnr Class Only)
€10
N/A
For further details and reservations, please contact us.