Friday, 18 September 2009 00:00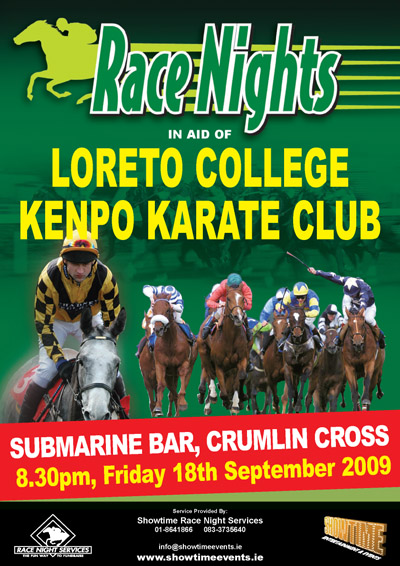 Date: 18 September 2009
Venue: The Submarine Bar, Crumlin Cross, Crumlin, Dublin 12
Loreto College Kenpo Karate School will be holding a race night in order to raise funds for the team who will be competing at the International Karate Championships in Las Vegas this year. We invite you to come along on the night to show support, have a good time and maybe even leave a few quid better off.
If you want the opportunity to make some more money from the night, why not buy and name your own horses? Horses, jockey's and trainers each cost €10 and if your horse wins it's race, you get a cash prize!
Hope to see you there!