Monday, 14 July 2008 18:08
Street Smart Self Protection
The self protection course taught by Ms Roberts is based in American Kenpo, and teaches a blending of realistic, "no-frills" techniques. The self protection programme is fully modular, with Level 1 designed to be taught over eight concurrent sixty-minute classes. Each class builds on lessons learned in the previous classes and gradually introduces students to the stresses associated with modern self protection situations such as muggings, street attacks, etc.
The aims of the course are:
To instill in students the confidence and poise of a person aware of his or her physical and mental.
To provide an effective alternative to the combative mindset preached by other similar systems while not allowing the students' abilities to protect themselves to suffer.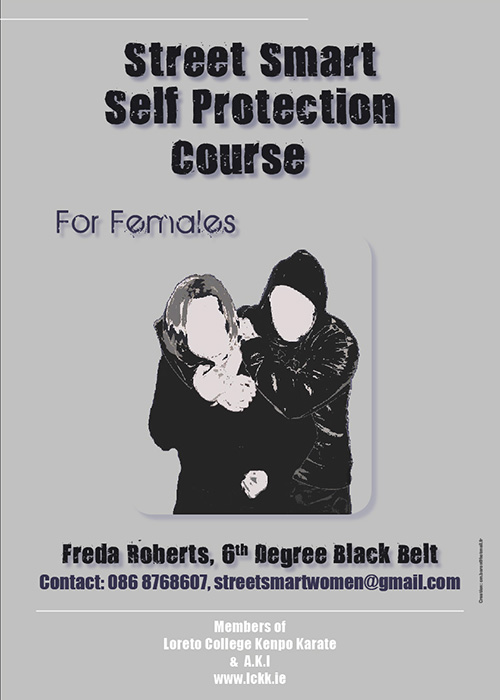 Course
Duration
Cost
Private Classes
1 Hour Session
€35.00
Corporate Booking
Minimum 10 People
8 Week Course
Dublin Region Only
€100/person
Weekend Course
Minimum 10 People
4 Hours Saturday
4 Hours Sunday
Lunch Provided
€250/person